Logging In
Click on "My courses" in the Training 24/7 main menu:

Log in using your email address and password: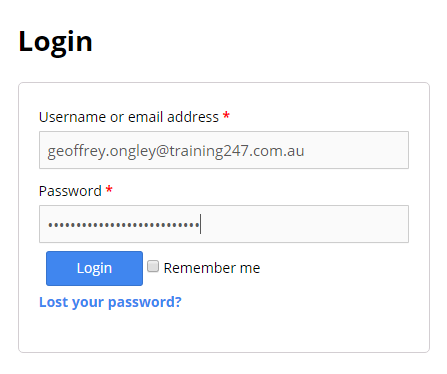 NOTE: If you have forgotten your password, simply click on "Lost your password?"
You will be presented with a page similar to the following that lists courses you are enrolled in: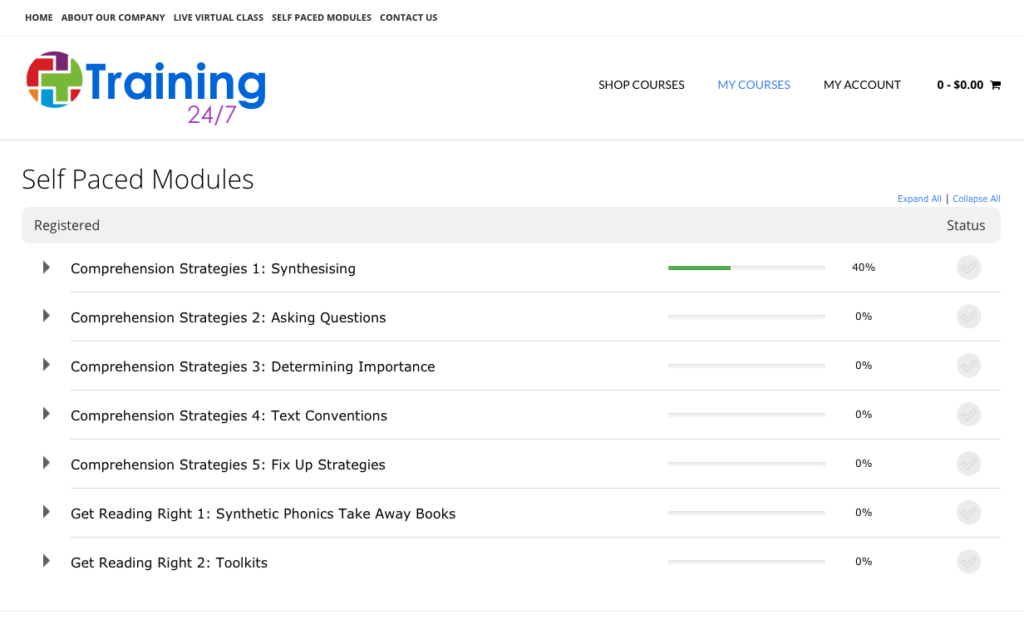 Checking Course Progress
If you simply wish to see how you are progressing on a course click the arrow on the left next to the course you are interested in, which will change it from an arrow pointing right, to an arrow pointing down, as shown here:

You should now see details of how you are progressing through this course:

Starting or Continuing a Module
To start or continue working on a module, simply click on its name. For example, you can click on "Comprehension Strategies 4: Text Conventions" to start or continue that module:

You should now see a page similar to the following: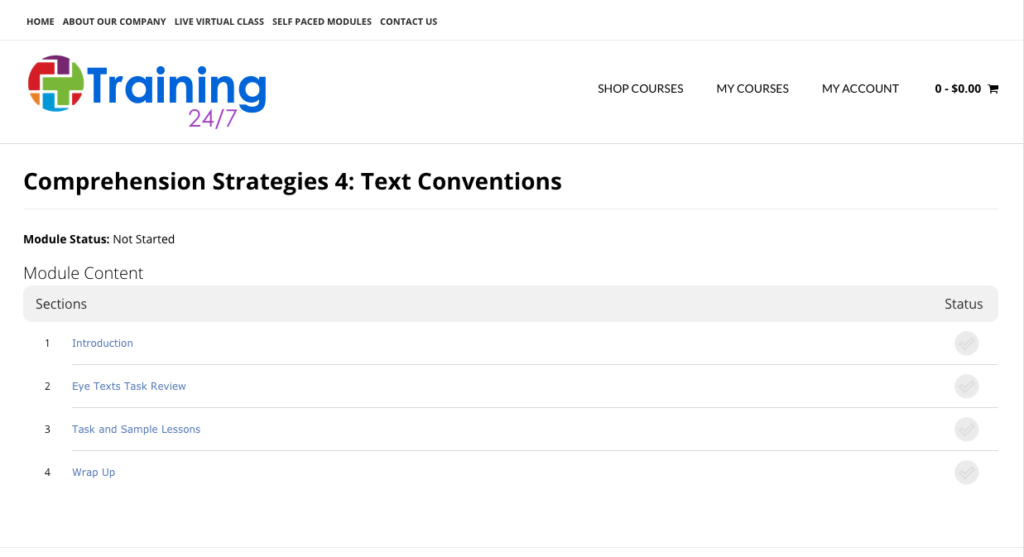 Click on the first section title, in this case "Introduction" to begin the module: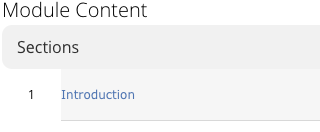 This will take you to the first section of this module, similar to the following: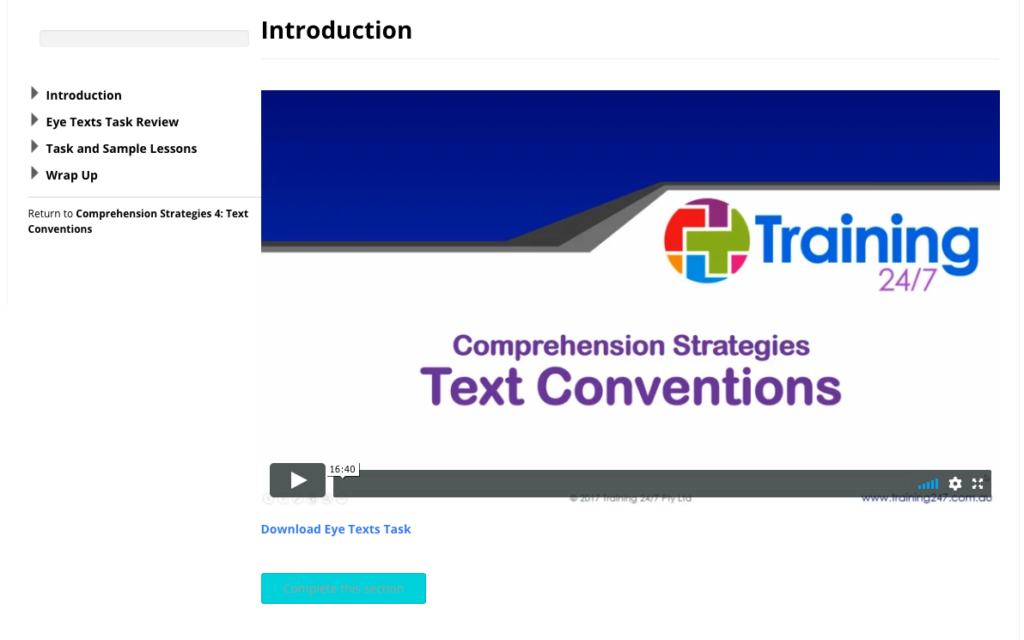 The video on some browsers will auto play. If it does not, press the play button on the video to begin:

Completing a Section
Most sections will auto-complete, and you will automatically move forward to the next section once you have watched the video.
However, some sections that have tasks, time to reflect or downloads which will require you to click on the button as shown below after the video finishes playing, to be able to move on and complete that section of the module:

NOTE: This button cannot be clicked until the video completes, and you should not click complete until you have completed the task in question.
Navigation and Progress Tracking
On the left hand side of the module, there is a progress bar and completed sections are marked with a green arrow. You can jump from section to section for review, however you must complete watching the video to have a section marked as complete.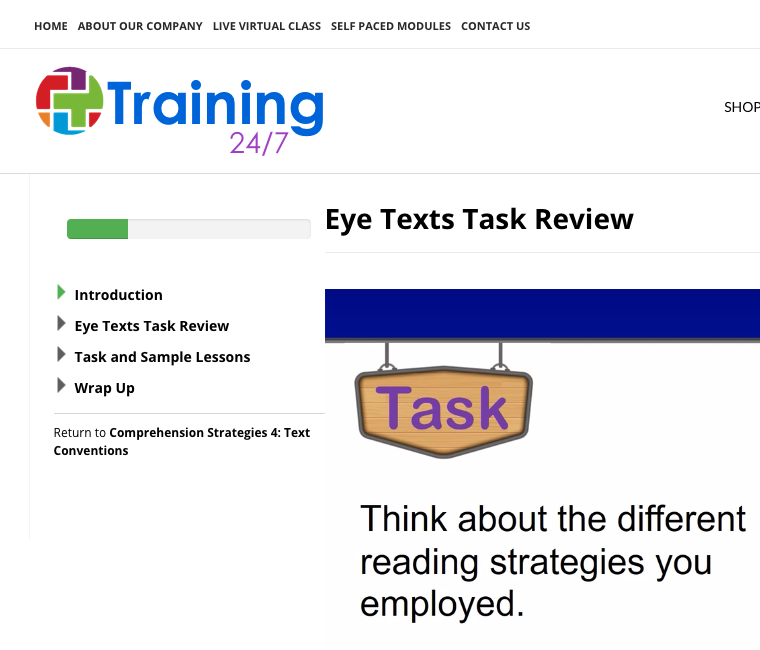 Completing a Module and Saving/Printing Your Certificate
Once you complete the last video in a module, you will be returned to the main page for the module itself, however a new "Print Your Certificate" button will appear: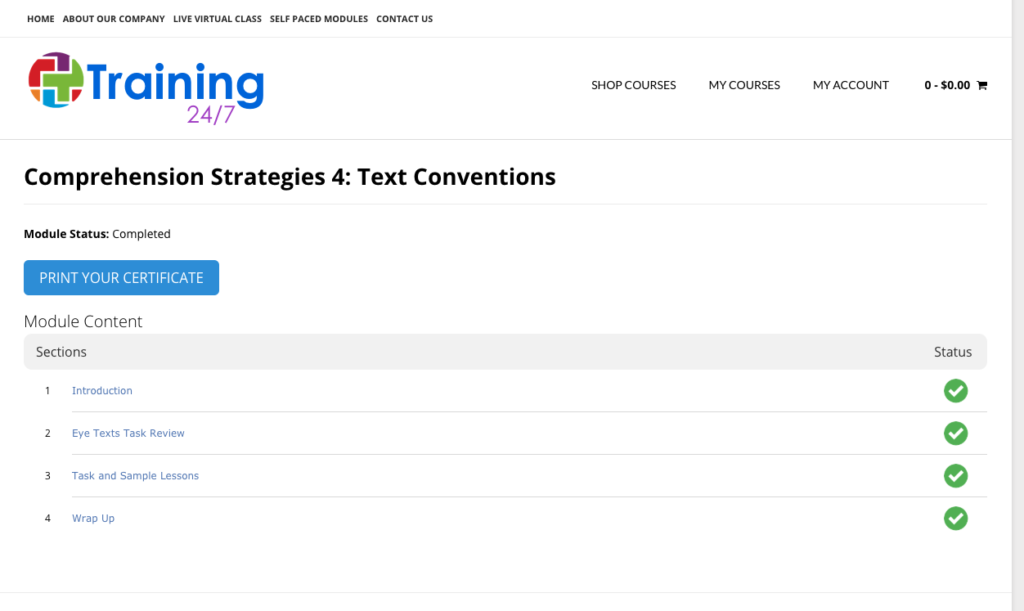 Click on "Print Your Certificate" to receive a PDF copy of your certificate showing the course has been completed:

Automatically playing videos
A number of browsers including Google Chrome and Apple's Safari have disabled "autoplay" or will only allow it with the audio muted. This change was made to stop advertisers from placing videos on pages that automatically play (with audio), which can be rather annoying – so in a number of cases this can make for a better browsing experience.
However, it can also hinder sites that have a legitimate use for automatically playing videos with audio, and as such, if you would like to use this capability on our web site, you may need to change some browser settings, depending on your browser.
If you would like to allow auto play you have a few options, depending on your browser:
Using Firefox
Firefox does not block auto play for videos, as it stands at time of writing.
Using Internet Explorer 11
Internet Explorer does not block auto play for videos, as it stands at time of writing.
Using Chrome: Change settings to allow "autoplay"
NOTE: This setting in Chrome effects all web sites. Enabling this will allow other web sites to auto play video as well.
When chrome is loaded, you can navigate to the following page (type this into your browser, in a new tab):
chrome://flags/#autoplay-policy
It should look something like this:

You can change this setting to "No user gesture is required":

Once this setting is changed, in the bottom right hand corner you can click "Relaunch now" for the setting to take effect: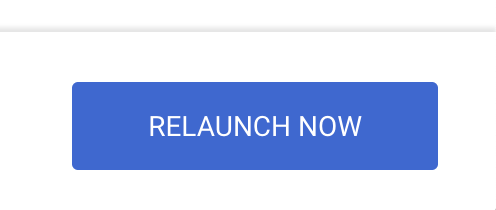 Now videos on our site should auto play in Chrome.
Using Safari: Changing per-site settings for our site, training247.com.au
When using Safari, there is a per site-setting that can allow auto play.
Simply navigate to our website in safari, www.training247.com.au

Click on Safari -> Settings for this website: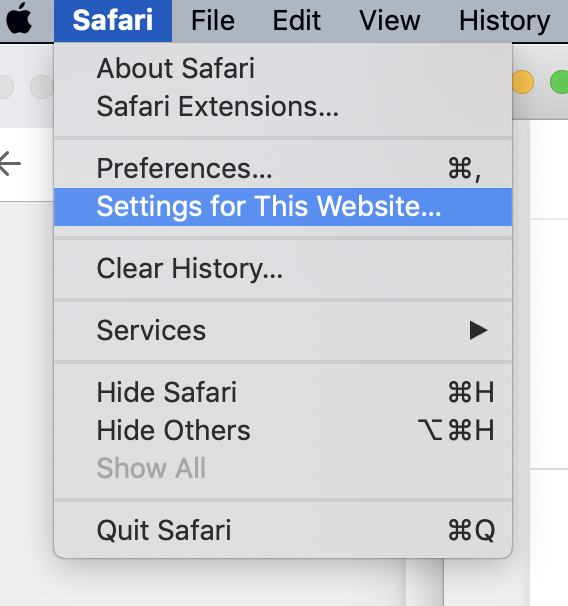 Now you can allow autoplay from our site only by clicking on "Auto-Play" -> "Allow All Auto-Play":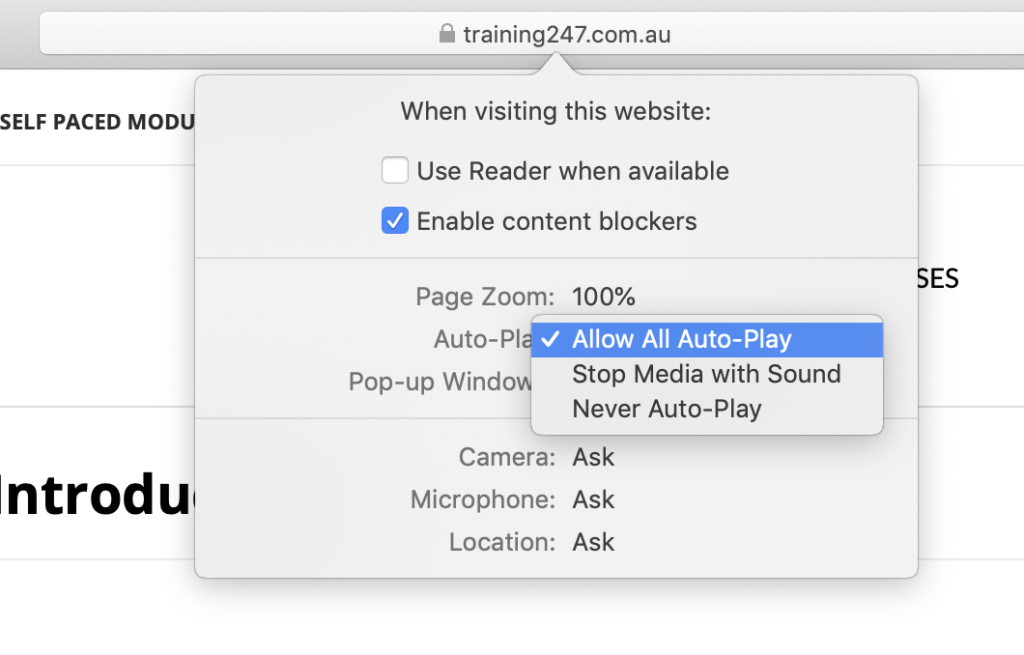 Now when using our modules, the videos should auto play.
Need Help?
Please ensure you review our troubleshooting page, and if problems continue, please reach out to us via our contact us page, and we would be happy to help how we can!