Our Company

Training 24/7 provides a training delivery platform that our expert presenters use to deliver training to teachers Australia wide.
Our training platform provides flexibility in how training can be delivered, at price points that we hope help to make our training accessible to all teachers and schools across the country.
We can deliver training courses in person (face to face), streamed live across the internet (Live Virtual Class), or as 'self-paced learning' modules that participants can work through at a time of their choosing.
We are based in Sydney, NSW, and are proudly a 100% Australian owned and managed company.
Our Expert Presenters
Jo-Anne Dooner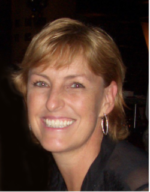 Jo-Anne is one of New South Wales' leading literacy consultants. She is the co-founder of Get Reading Right and devised the company's Synthetic Phonics, comprehension, guided reading and spelling program.
She uses her 30 years of leadership and curriculum experience to coach leaders to lead literacy and improve outcomes for all students.
Jo-Anne is the author of numerous books about Synthetic Phonics and currently works in both the public and private sectors, conducting training, demonstration lessons, coaching and mentoring in both primary and secondary education across Australia.
Justin Caban
Justin Caban has worked extensively with schools throughout New South Wales improving teacher quality and building effective school structures. His expertise in lesson design and the development of effective pedagogical delivery is a primary focus, supported by a passion for authentic assessment techniques and data analysis.
As a teacher, school leader and educational consultant, Justin maintains a consistently high performance in improving student outcomes across the state.