NAPLAN Inference Professional Development Day
19 May 2017 in Sydney and accessible online across Australia!
NOTE: Early bird special ends 5 May 2017. Several discounts are available below and can be combined!

Everyone can infer, but that doesn't mean it's easy for students to make inferences when reading.
In fact, many teachers identify inference as one of the most challenging of all the comprehension strategies to teach.
Teaching students to read to infer feels abstract. It seems difficult to model, design lessons around, and assess. However, we must teach inference, because it is a "foundational skill".
Being able to infer from text is a prerequisite for higher-order thinking and 21st century skills (Marzano, 2010). That's why inference and evidence gathering are both so prominent throughout the English syllabus and in the NAPLAN.
Our training addresses Australian Professional Standards for Teachers:
Know students and how they learn: 1.2.2
Know the content and how to teach it: 2.1.2, 2.5.2
Plan for and implement effective teaching and learning: 3.2.2
Engage in Professional Learning: 6.2.2
By joining us for this PD, you will:
Learn the five areas of reading
Learn to define comprehension
Investigate the research on comprehension
Understand the strategy of inference
Learn how to teach students to infer
Investigate the place of inference in the NAPLAN
Learn how to plan and conduct guided reading lessons to teach inference
Training Day Details
You can join us in person (Sydney CBD) or online via our Live Virtual Class (for interstate, regional or rural participants).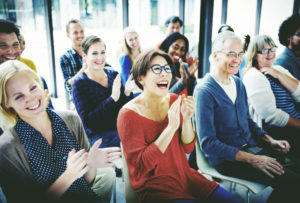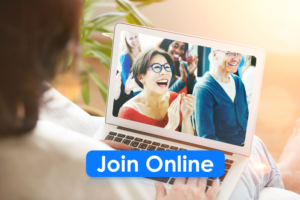 Date: Friday 19th May 2017
Time: 9am – 4:00pm (Sydney)
Presenter: Jo-Anne Dooner
Joining our Courses Online via "Live Virtual Class"
You can join our training both face to face, and online via our Live Virtual Class (LVC).
With our live virtual class, you are still part of the class! You can raise points to be shared with the room and ask questions both of the presenter and another one of our literacy experts who will be available online via our chat facility, to help you as you need while the class runs!
Check out the video below to see what our LVC is like, with real footage from our last class, as it was streamed online to participants Australia wide.
Great discounts are available!
We have several discounts available for this professional development day and our other training offerings across May and June, including:
Early bird special (save 10% off RRP) before 5 May 2017
Bulk buy discount (up to an additional 5% off per ticket)
Credit card payment discount (10% off your cart's total)
Mailing list subscriber discount (periodically mailing list subscribers are sent additional exclusive discounts)
Bundle discount for all three PD days across May and June (20% off RRP)
All discounts can be combined!
Professional Development across May and June 2017
You can join us for all three of our professional development classes in May and June (inference, comprehension and guided reading classes), for an even better price (save 20%)!
We also have online self-paced training modules coming soon!
For more details on any of our current courses, please visit our online course shop.